Another excellent installment to the Gentleman Bastard series! The story is split between time spent together as an acting troupe in the past and political intrigue among the Bondsmages in the present. It was full of all the sneaky tricks, witty banter, and child-inappropriate humor that I've come to expect of the series. On a related note I saw Scott Lynch at the Nine Worlds convention in London this summer and he was just as hilarious in real life as he is in his stories. He represented wizards on a panel pitting them against representatives for dragons, vampires, and werewolves. He didn't have the winning or the most well-researched argument but he certainly had the most entertaining one!
The Republic of Thieves
by Scott Lynch:
buy it
or
check it out
today!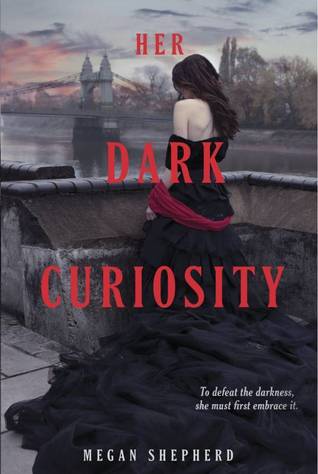 The sequel to
The Madman's Daughter
is full of the same delicious tension, dark science, and deadly threat as the first.
The Island of Doctor Moreau
was covered pretty completely by the first one but this one manages to pick up the same characters and add a
Dr Jekyll and Mr Hyde
twist. The next one will apparently incorporate bits of
Frankenstein
and I hope it comes out soon because this one ended on a complete cliff hanger! The love triangle is once again played for everything it's worth but as long as you're willing to go along with it, it's a fun ride.
Her Dark Curiosity
by Megan Shepherd:
buy it
or
check it out
today!
I loved
Dust Girl
and the second and third books in this series did not disappoint.
Golden Girls
follows our intrepid heroes as they navigate the dangerous ground of Hollywood and the temper of a Shirley Temple-esque child star while
Bad Luck Girl
explores Chicago and the delightful Halfers--creatures that result from magic mixing with everyday objects like paper. These personified objects further the exploration of what it means to belong and how those that don't fit neatly in one box are treated by society. The historical details are just as fascinating as the fantastic ones and while there are competent adults fighting alongside them, the teens remain in the spotlight as they make tough decisions and decide what is right for themselves instead of just accepting what they've been told.
Golden Girl
&
Bad Luck Girl
by Sarah Zettel:
buy it
or
check it out
today!
I was pleasantly surprised to find that there was a sequel to
Oryx and Crake
, even if it had been so long since I read it that this book lost me several times along the way. This post-apocalyptic dystopian novel follows two characters who are left alive after a plague wipes out most of humanity. Both were at one point members of the same cult lead by Adam One. One is living in the ruins of the spa she used to run while the other is locked in the night club she used to work at. The narrative is lyrical, the vision of the future terrifying yet prescient and the societal issues presented relevant and complex as you'd expect from an Atwood novel.
The Year of the Flood
by Margaret Atwood:
buy it
or
check it out
today!
This was my school's summer read for teachers and parents. The book was surprisingly practical and concrete in its suggestions and re-stated everything multiple ways to show how these principles could be explained to children and applied to your own life as an adult. There were plenty of mini-comics and illustrations so it was a very fast read. There were some things in there that I will definitely apply to my own life and how I interact with my students but this book is mainly aimed at parents. They even have an appendix that you can refer to over time that shows how the concepts apply at different ages as your child grows up. You get a lot of useful insight and techniques for a small time investment. I'd definitely recommend this to any parents out there.
The Whole Brain Child
by Daniel J. Siegel and Tina Payne Bryson:
buy it
or
check it out
today!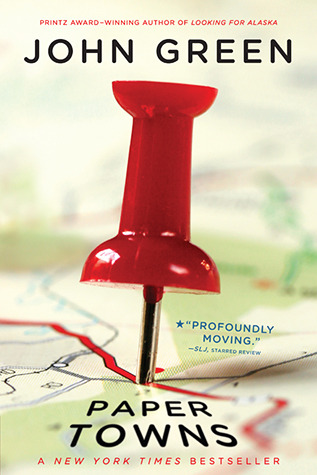 The main thing I kept thinking while reading this book was that it felt very John Greeny. From the themes it explores to the traits of the characters to the patterns of speech. I can see how this might annoy some people and why they might think that the teens and the way they speak is unrealistic. But the thing is I really believe that this is how John Green talked as a teenager. It reminds me of a friend of mine used to mock Gilmore Girls for its unrealistic dialogue until my mom came to visit and he saw us talking to each other. Which is to say that the average teen does not talk or act like the characters in
Paper Towns
but that doesn't mean that it's unrealistic.
Paper Towns
by John Green:
buy it
or
check it out
today!