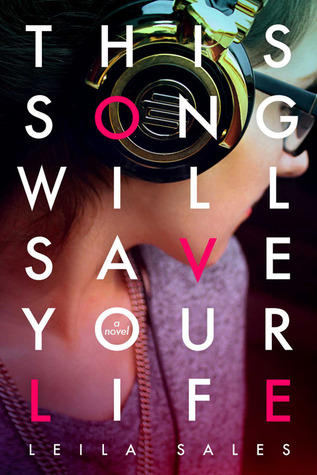 Book talk:
Elise's sophomore year of high school is not going as planned. Over the summer she dedicated herself to becoming popular. She studied popularity and all the latest trends like she would prepare for a final, but when school starts she fails so badly that her social standing drops even lower. She comforts herself by sneaking out of the house for late-night walks. When she stumbles on a secret, under-ground dance club she discovers a group of people who actually like her and a way to get out of her head and enjoy herself. Even more importantly, she discovers a passion for DJing. Soon she's leading a double life: social outcast high-school student by day, popular up-and-coming DJ by night. But she can't keep it up forever, and sparks will fly when the two halves of her life come crashing together.
Rave:
The characters in this novel are so well drawn and I was completely sucked in by Elise's emotional journey. It captures adolescence and the messy path to self-acceptance perfectly. I have never been one to frequent discotheques, but I enjoyed learning about this subculture and the world of DJs. Elise's narrative voice brings lightness and humor to a heavy subject.
Every book its reader:
I'd give it to students looking for a realistic, character-focused book. It's particularly good for those with an interest in DJing. 8th and up.
Topics and Trends:
DJ, club culture, depression, suicide, popularity, romance
Extras:
Bonus Quotes:
"Throughout it all, you are still, always, you: beautiful and bruised, known and unknowable."
"Sometimes you have to give up something you are to get to who you want to be."
"I was smiling like a crazy person because I has just made a hundred people dance, I had just made a hundred people scream, I had just made a hundred people happy. I, Elise, using my own power, had made people happy."
"Imagination is so often no match for the absurdity, the randomness, the tragedy of reality."
Source:
school library
This Song Will Save Your Life
by Leila Sales:
buy it
or
check it out
today!