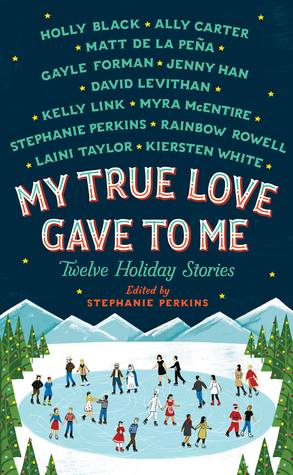 Book talk:
Whether you love or loathe the holidays everyone can agree that it's a time of year when emotions run high. That's why they make such a great backdrop for these short, romantic stories. An all-star cast of authors brings variety to this collection from serious to sweet to laugh-out loud funny. The only thing they all have in common is a holiday setting from Hanukkah to New Year's Eve and a romantic plot line. A perfect pick to get into the holiday spirit any time of year.
Rave:
Like any collection there were some stories I enjoyed more than others but there weren't any I disliked. There were a few I absolutely adored by favorite authors or new ones I have to now investigate. The stories do a good job representing a diverse range of characters and love stories. Bonus hint: the couples in the stories are depicted on the cover of the book. It's like a game trying to pick each one out as you read their story.
Every book its reader:
I'd give this to anyone 7th grade and up looking for a light, romantic read.
Topics and Trends:
LGBTQ, diversity, holidays, romance, short stories
Source:
gift
My True Love Gave to Me: Twelve Holiday Stories
edited by Stephanie Perkins:
buy it
or
check it out
today!