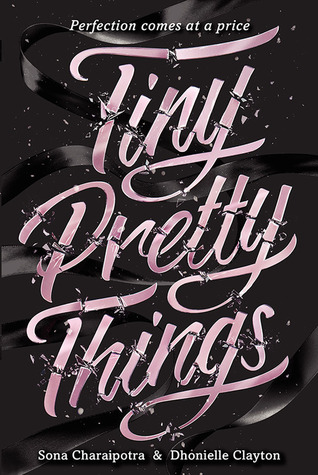 Book talk:
Ballet is a delicate and graceful dance, but the dancers are strong, hard, and fiercely competitive. Nowhere is this more true than at the American Ballet Conservatory. The top ballet academy attracts dancers that are more concerned with being the best than being happy. They will push their bodies and their relationships to the limits to get the lead, and if they have to take someone else down to get to the top, so be it.
Rave:
Make no mistake, this is a soap opera in novel form--high drama full of frenemies and betrayal. It is highly entertaining though, and the characters are well-rounded enough that I cared about their struggles even though they were far from perfect. I enjoyed taking some ballet for fun when I was younger, but I can't imagine what it must be like to have this kind of dedication and focus as a teenager. After reading this book, I'm glad I was a lazy dance student!
Every book its reader:
I'd give this to students looking for female-centered drama 8th & up.
Topics and Trends:
ballet, diversity, drama, queen bees
Extras:
Source:
school library
Tiny Pretty Things
by Sona Charaipotra and Dhonielle Clayton:
buy it
or
check it out
today!