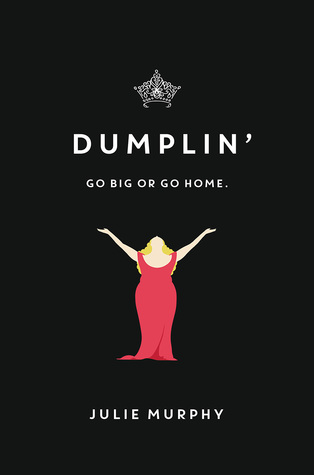 Book talk:
"I hate seeing fat girls on TV or in movies, because the only way the world seems to be okay with putting a fat person on camera is if they're miserable with themselves or if they're the jolly best friend. Well, I'm neither of those things." Willowdean goes by Will to her friends and Dumplin' to her ex-beauty queen mother. She is unafraid to wear her swimsuit and if people stare, then that's their issue, not hers. But when she enters a beauty pageant with some other unlikely contenders, her mother is horrified. First kisses, broken friendships, Dolly Parton, drag queens, beauty pageants, and self-discovery. This is one year Dumplin' will never forget.
Rave:
I cannot get enough of Will's bold and sassy voice and her defiant attitude. She is a character worth rooting for, even when she makes mistakes along the way. It was refreshing to read about body image issues that are prevalent in society but rarely discussed--especially in such a nuanced and honest way. Those aren't the only issues that receive such a frank treatment either. Evolving friendships, romantic relationships, grief, and mother-daughter relationships all get the same funny and insightful treatment. Plus there's Dolly Parton. What more could I ask for?
Every book its reader:
I'd give this to teens looking for a funny, realistic book 8th grade and up.
Topics and Trends:
body image, beauty pageants, drag queens, romance, friendship, mother-daughter relationships, grief, the South
Extras:
Check out these great images from the publisher:
You can find more quotes in this video:
Bonus Quotes:
"There's something about swimsuits that make you think you've got to earn the right to wear them. And that's wrong. Really, the criteria is simple. Do you have a body? Put a swimsuit on it."
"All my life I've had a body worth commenting on and if living in my skin has taught me anything it's that if it's not your body, it's not yours to comment on."
Source:
public library
Dumplin'
by Julie Murphy:
buy it
or
check it out
today!