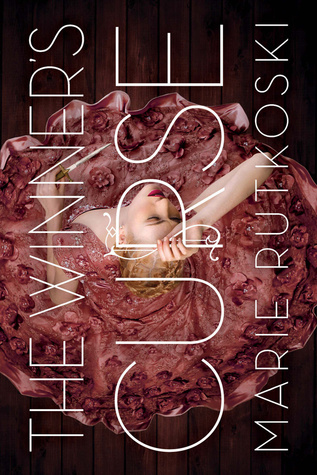 Book talk:
Kestrel lives a pampered life as the daughter of the Valorian General, but even she cannot avoid society's imperative to either get married and give birth to soldiers or become a soldier herself by the age of 20. She wants nothing more than to be left to play the piano, but in a militaristic society where arts are seen as a weakness that is not an option. Still, she's a keen strategist and excellent at games of chance, which is why she makes a gamble one day and purchases a slave for an exorbitant fee from the auctions in the city. Her new slave is headstrong and rude, but he opens her eyes to see her society in a whole new light. Just when they grow close, something throws them farther apart and turns Kesterel's entire world upside down. She must start asking herself difficult questions: Who can you trust when any action you take will betray someone you love? What would you sacrifice for freedom? What is the difference between revolution and revenge? What are you willing to do to survive?
Rave:
I was completely swept away by the world of this novel. The society is loosely based on ancient Greco-Roman civilization but has its own unique geography, history, and culture. There's no magic or fantastical elements but it's not historical fiction either. There's no real heroes or villains in the novel and everyone populates a morally grey area as the plot twists and turns and power dynamics change. This leads not only to complex characterization and plotting but some really interesting questions for the reader to ponder about morality and good and evil. Part of the reason I enjoyed this book so much is because there are no clear choices or answers given. It's not trying to teach the reader a lesson or to think in a certain way. It presents life with all of its mess and complications and leaves the reader to make of it what she will. Plus, who am I kidding--I was completely absorbed by the relationship between Kestrel and Arin.
Rant:
Parts of Kestrel and Arin's relationship sat a bit uneasy with me. Especially the fact that he started as her slave. I'm still not sure how I feel about it but I read the second as soon as it came out and I'll do the same with the third.
Every book its reader:
I'd give this to fans of historical fiction, fantasy, and romance grades 8 and up.
Topics and Trends:
Ancient civilizations, romance, layered characters, world-building, military & war, father-daughter relationships, colonization, slavery
Extras:
Both the
author
and the
series
have their own websites.
Source:
kobo ebook
The Winner's Curse
by Marie Rutkoski:
buy it
or
check it out
today!