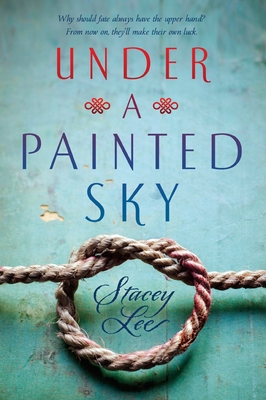 Book talk:
One day Samantha had a happy, stable life running a dry goods store with her father and dreaming of moving to New York to play violin. The next her father and her home are lost in a fire, and when their land lord tries to take advantage of her, she kills him in self defense. Of course, no jury is going to side with a Chinese girl who killed a White man, so she's forced to flee or face the noose. Together with a runaway slave, Annamae, Samantha sets her sights on the freedom of the west. Traveling as two girls wouldn't be safe, so they disguise themselves as Sammy and Andy. The trail holds more surprises than they anticipated, including two cowboys they team up with for safety. But will the four of them be able to make it out West, and what will happen if the boys discover their secret?
Rave:
I confess that I love a good Western and it was nice to find one with POC leads. The characters are well drawn and the tension delicious as they start to develop crushes while being forced to maintain their gender masquerade. There's all the excitement you'd expect to find on the trail as well as interesting commentary about the times that you wouldn't find in a white-washed western. To top it all off, the prose is a beautiful.
Every book its reader:
I'd give this to students 7th and up looking for historical adventure and gender swapping tales.
Topics and Trends:
gender swapping, westerns, people of color, #weneeddiversebooks, #ownvoices, romance, musicians, violin
Bonus Quotes:
"No one ever injured an eye by looking at the bright side."
"Maybe life just tastes sweeter after you've licked death."
Source:
school library
Under a Painted Sky
by Stacey Lee:
buy it
or
check it out
today!