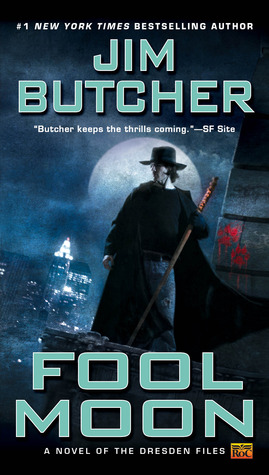 I appreciate the inherent humor of a wizard living in modern times and I always love a good detective story. The main appeal for me here though is that the audio books are narrated by James Marsters (who you may know as Spike from Buffy.) The plot was well-paced and the mystery intriguing, although I found the main character's attitude towards women concerning at times. I'm not sure that I'd continue reading them as regular books but I'll keep listening to the audiobooks as long as Marsters is narrating them!
Storm Front by Jim Butcher: buy it or check it out today!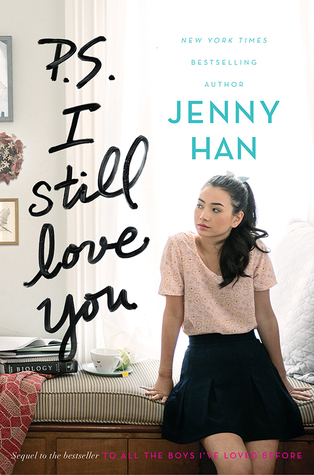 This book was just as delightful as the first. There was a bit more emphasis placed on romance than family this time around but it was still a pretty good balance of the two. Once again her family is fun to read about and the boys are endearing as they vie for her affections. I particularly enjoyed Lara Jean's volunteer work setting up dances for the retirement home and the game she revived with her former friends. My favorite aspect of the story was they way it explores bullying as rumors circle campus about the ski trip from the previous book and she's forced to confront the girl who started them and learn more about her perspective. Humor, heart, and fully realized characters make this a satisfying read on multiple levels.
P.S. I Still Love You by Jenny Han: buy it or check it out today!
I didn't always know what was happening in this book, but I did enjoy the ride. It's a very atmospheric novel and reminds me of gothic literature. The language is absolutely beautiful and I appreciated that it focused around a girl and her female ancestors. At times it felt like a regular contemporary novel with the protagonist worrying about her twin getting ahead of her in school and regular issues with friends and relationships. Then the novel would just go completely sideways as she talked about the strange house and spells and her compulsion to eat chalk. It was an occasionally bumpy ride but a fun one!
White is for Witching by Helen Oyeyemi: buy it or check it out today!
This novel read a bit like a cross between a western and a hard-boiled detective novel. The setting was well depicted and the author's knowledge and love of the outdoors is clear. The characters were diverse and fascinating and the mystery took a lot of interesting turns. I haven't read the other books in the series, so I was at a bit of a disadvantage at times. I muddled through but I'd recommend reading them in order. The only part of the book that I didn't like was the way it enthusiastically embraced the kinky librarian stereotype. For obvious reasons that particular stereotype gets on my nerves and I'd like to see it put to rest. The subplot that revolved around that stereotype wasn't my favorite part of the novel, but the rest more than made up for it.
Crazy Mountain Kiss by Keith McCafferty: buy it or check it out today!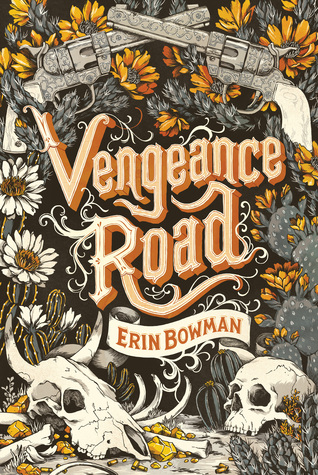 I like westerns and I was excited to read this gritty book with a female lead. I enjoy writing in dialect so I thought the narration was fun. I didn't mind the slow-burning romance either. The portrayal of native peoples left me uncomfortable though. It switched from the bloody warriors to the nobles savages stereotypes without much nuance. The book in general seemed to rely on tropes a bit too much and didn't have the depth I wanted it to have. I appreciated that Bowman included a native character in her main lineup, but I wish a bit more care and thought was put into her character and especially the overall portrayal of native cultures. Still, if you're just looking for a quick, gritty western this should satisfy you.
Vengeance Road by Erin Bowman: buy it or check it out today!