This book is a masterful piece of literature and I enjoyed reading it. There were passages of great beauty and I found it completely absorbing to be wrapped up so completely in the mind of the nameless whiskey priest at the center of the novel. It painted a complicated psychological portrait of the man. I wish that complex characterization was extended more to the various Mexican characters in the novel as well. Still, as an artifact of its era it provides plenty of insight and it has a message that even modern readers can get behind: "Hate was just a failure of imagination."
The Power and the Glory by Graham Green: buy it or check it out today!
The premise of this novel is that a private boy's boarding school hosts famous authors throughout the year and the students must compete for the honor of meeting them by submitting their own writing samples. The writing about the school children felt very layered and rang true to me, but when it came to describing the visiting authors (Frost, Rand, and Hemingway) Wolff tended toward caricature. I found the way the main character felt about Ayn Rand and how it changed hilarious. My favorite parts were reading about how literature had impacted these boys' lives. I was not a big fan of the ending, in particular the big time leap. I wish it had ended with the school year and not shown us the boys' futures. Still, it's an enjoyable read for fans of American literature and English teachers' pets.
Old School by Tobias Wolff: buy it or check it out today!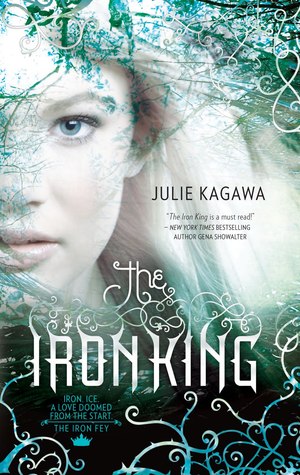 Meghan has always felt different, especially since her father disappeared in front of her eyes when she was a child. But she's a pretty average girl going to school with her best friend who loves playing pranks. Then one day she discovers that surprise, surprise her missing father is a fairy king and her best friend is actually the infamous trickster Puck in disguise. Suddenly, the weight of an entire kingdom rests of her shoulders as she has to navigate a world she never knew existed right underneath her ordinary one. If this plot sounds familiar and predictable it's probably because it mostly is (I haven't even mentioned the inevitable love triangle!) While I was reading I kept getting deja-lu feeling like I've read this before. It was fairly enjoyable while it lasted, even if it didn't leave a big impression on me when it was over. If you're looking for a quick read set in a fairy kingdom this book should satisfy you.
The Iron King by Julie Kagawa: buy it or check it out today!
This book is a Regency romance with magic and an extra dose of feminism added in. If that summary sounds amazing, then pick it up! You will enjoy it. If that doesn't sound appealing to you, then you probably won't enjoy it. This is a book that does what it says it will, and it does that very well. Personally, I absolutely loved it. How could I not when it combines two of my favorite genres? I will definitely pick up the other books in this series!
Shades of Milk and Honey
by Mary Robinette Kowal: buy it or check it out today!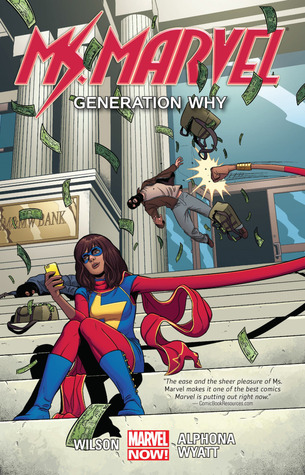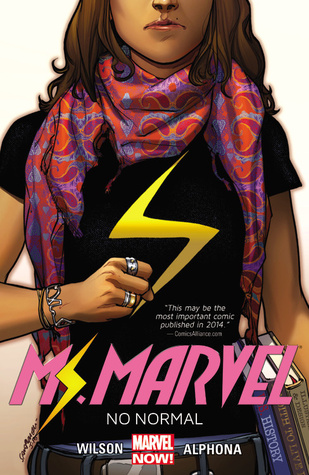 This comic is a breath of fresh air and I inhaled it in a single gasp. Kamala Khan is an excellent addition to the super hero cannon. She's fresh and hilarious and I like the way she transitions from fan girl to dealing with powers of her own. She's completely charming and relateable and she'll do a wonderful job introducing many readers to a culture that they might be unfamiliar with and finally providing a positive mirror in comic books for readers who are also Muslim. I particularly liked how she dealt with aspects like her costume in a way that honors super hero traditions while being true to who she is. I'm looking forward to reading more about her adventures and I'm excited to share it with students as well!
Ms. Marvel: No Normal by G. Willow Wilson and Adrian Alphona: buy it or check it out today!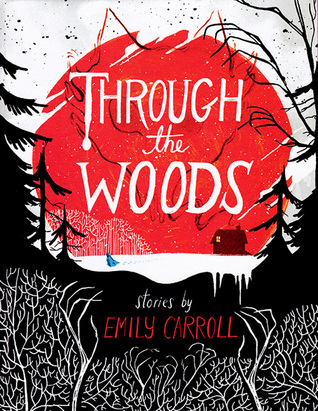 These deliciously creepy stories remind me of some of the bloodier fairy tales I've read. They'd be creepy enough on their own, but when combined with Carroll's black, white, and red illustrations they're positively chilling. I'm more than a bit behind in reviewing so it's been over 6 months since I've read this comic, but some of the images from it still readily spring to mind (for better or for worse, they're gorgeous but terrifying.) I enthusiastically recommend this book to anyone with a taste (and the stomach) for the macabre.
Through the Woods by Emily Carroll: buy it or check it out today!
This ancient Greek historical fiction is based in part on the story of
The Tempest
. I always enjoy new takes on classic stories and Diane Stanley does a wonderful job painting complicated characters who are faced with heart-breaking situations. I cried at several points during the novel. However, for a book that's billed as a retelling of
The Tempest
they take a while to get to the island. The plot is rather sprawling and felt a bit meandering at times. I was also not a bit fan of the present tense narration style. Still, if you stick with it, it does a wonderful job exploring the themes of forgiveness and fate and provides a lot to think about and discuss.
The Chosen Prince by Diane Stanley: buy it or check it out today!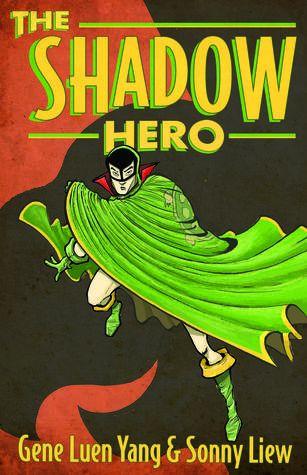 This comic is everything I've come to expect from Gene Luen Yang: funny and engaging with great characterization and a subtle handling of complicated issues. This comic is a great superhero origin story on its own with the Green Turtle's overbearing mother thrusting him into the superhero limelight. But if you know the history of the original Green Turtle comics, it's even more fascinating. The artwork does a great job paying homage to the retro superhero comics while still seeming fresh. Highly recommended!
The Shadow Hero by Gene Luen Yang & Sonny Liew: buy it or check it out today!